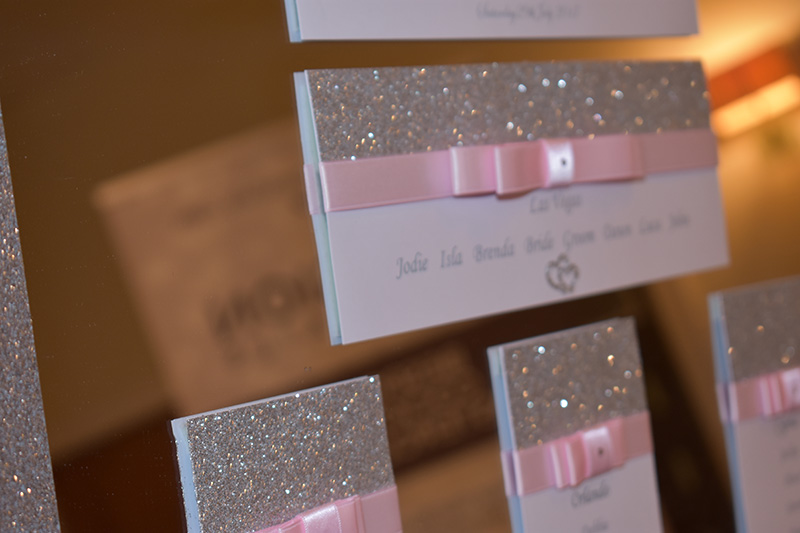 Glitter Glitter Everywhere!
We all love a bit of bling and if we can't use it for Our Wedding, when can we? It might be a little bit or you might want to really go to town with loads and loads.
We have a beautiful silver glitter mirror that can really top off your glittery table plan, if you would like to borrow it (we also have one in gold, the collection is growing).
I have just managed to find some amazing pocket invitation base cards in an amazingly sparkly glitter, they are available in several colours, and a couple of different sizes, so can meet the needs of any glitter lover, these will be making the most amazing glitzy wedding invitations.
They are so amazingly eye catching with all that lovely glitter.
Now if you are not a really a major glitter fan you might like just a hint of glitter, maybe peeping out of the edges. to add a bit of sparkle, and add a twinkle to your day. You may also prefer a fine glitter, it gives the sparkle but looks a little less glitzy.
Now then glitter doesn't have to be silver, it comes in a huge range of colours from luscious Deep Purple, Royal Blue, and Christmas Green and Red through shades of Gold to Rose Gold. These can make for stunning wedding invitations.
Our Glittery Wedding Invitation ideas are the perfect starter for the bride looking for that little bit of pizzazz. The glittery wraps, invitation backers, and belly bands feature the perfect amount of sparkle and shine to dress up your invitation. The glitz and glamour of these invitations will wow your guests and set the proper tone that you are having a jaw-dropping wedding. Whether your wedding is in the grandest of ballrooms or you have a rustic chic theme, the Glittery Wedding Invitation ideas are perfect for you to get building your perfect invitation for your big day.
No matter how you feel about glitter you must think it funny that I spend a lot of my life looking as if I have been bathing in glitter, and I leave a little trail of sparkle behind me wherever I go, I feel safe knowing I will never get lost I can just return to the start by following the glitter trail. xx